Open for Acupuncture
Further to yesterdays government announcement I am allowed to remain open for acupuncture only. The British Acupuncture Council and my insurers have instructed us that we are safe to treat for urgent and high cases only. Therefore, patients with any sort of pain or issues affecting your emotional health or anyone with going through Ivf can still continue with their acupuncture treatment.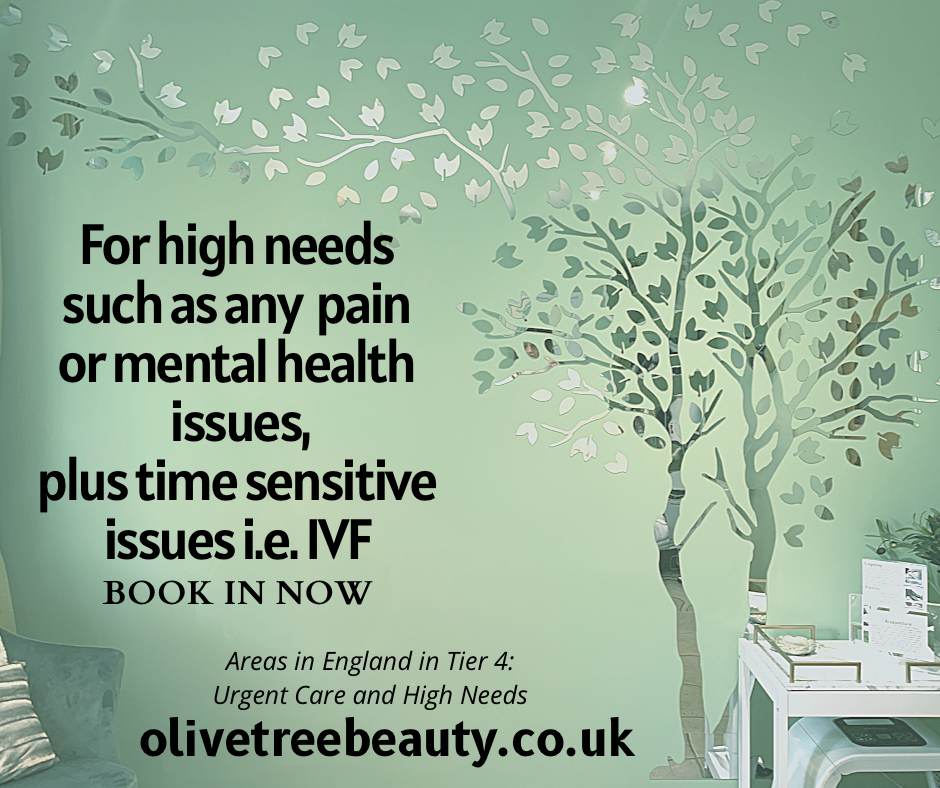 Of course should you have any Covid symptoms please do not attend your appointment. *You will not be charged any cancellation fee during this time. If you are looking to get treatment but are not sure whether you qualify or not then contact me and we can discuss this. Olivetreebeautyuk@gmail.com and of course you can book in online as usual here http://www.olivetreebeauty.co.uk/booking-page/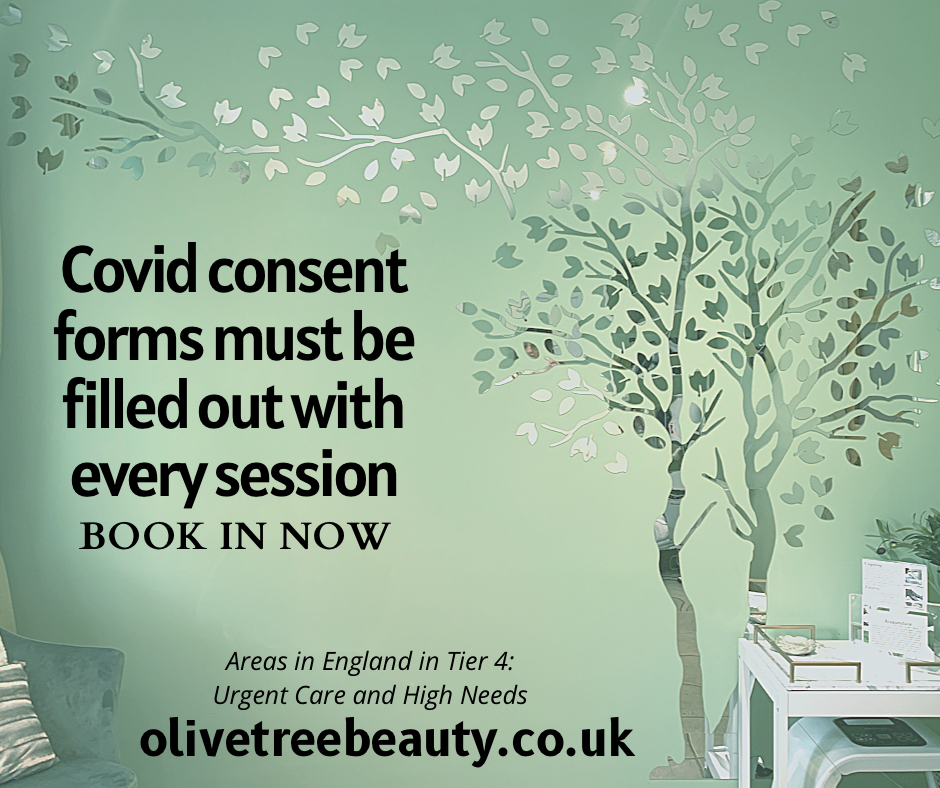 If your struggling to sleep why not check out my blog on my website for tips and advice – http://www.olivetreebeauty.co.uk/an-mian/
I will try to update the blog regularly with tips, advice and information, let me know what you think of them or if you want me to focus on a particular issue.
If and when things change I will notify you all again, in the meantime stay safe and keep in touch. Should you require any advice to do with your treatment etc then please do drop me an email.
All the best
Sarah x