Welcome to Olive Tree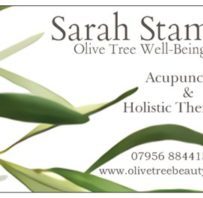 Welcome to Olive Tree.
Olive Tree is based in Brackley, Northamptonshire and run by myself Sarah since 2009. In 1997 I qualified as a Beauty and Massage therapist working in salons and spas. I soon went on to train in Reflexology, Aromatherapy, Indian Head Massage and also trained as a lecturer to teach and share my therapies to others.  In 2009 I established Olive Tree and began working for myself and continued to train in any different treatments. It was in 2017 that I graduated after 4 years as a Traditional Chinese Medicine Acupuncturist and Naturopath.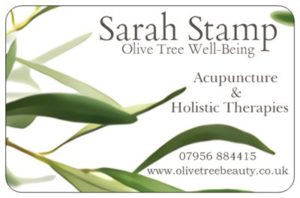 It is with all of my qualifications that I can offer a range of holistic treatments for the individual which encompasses the body and mind for relaxation and wellness. Every treatment is professionally carried out to a high standard and customised to suit the needs of the person.
Thanks for reading and look forward to meeting you soon .
Sarah