Facials using  products Neals Yard Remedies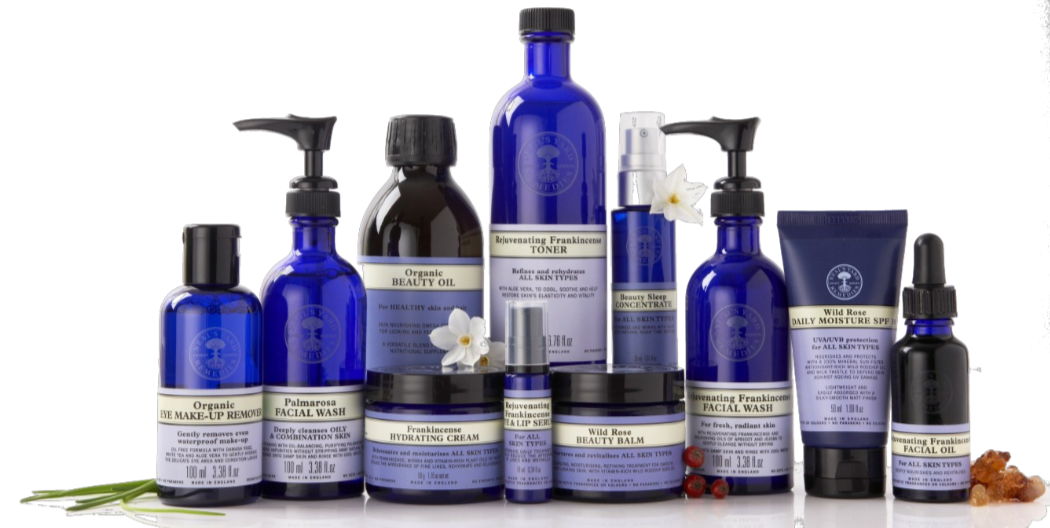 Mini Facial – suitable for all
Involves : cleanse, tone, exfoliate, massage,moisturise  last 30 mins  £30
---
Holistic Facial  –
Involves : cleanse, tone, exfoliate, steam, acupressure massage, mask, moisturise lasts 50 mins £45
---
Relaxing Facial – suitable for someone requiring a longer more detailed facial 
Involves : several deep cleanses, tone,  exfoliation, steam, relaxing aromatherapy face massage then a acupressure massage followed by a face mask then moisturiser . Lasts 60 mins £50
---
Rejuvenating Acupuncture  Facial – for enhancing the skin.
Facial Rejuvenation otherwise known as cosmetic acupuncture is aimed at treating your skin naturally. It is an alternative therapy to cosmetic treatments such as botox/collagen injections, fillers, micro-dermabrasion, photo rejuvenation and chemical peels.
Designed to enhance the signs of ageing through a natural, painless and non-toxic method. Unlike other methods this unique holistic treatment is able to treat the body internally and externally, giving you a healthy glow that other methods cannot match.
Improves blood circulation
Smooths fine lines
Plumps wrinkles
Stimulates collagen production
Expedites cell renewal
Boosts the skin appearance
Brightening of the eyes
Reduced tension in the face
Moisturising of the skin
Increased muscle tone
Tightening of the pores
Reduction of stress in the face
The treatment involves a thorough consultation where you will discuss the expected outcomes, before pictures taken, facial cupping, facial gua sha, body and facial acupuncture with LED light mask which is followed by a hydrating face mask to soothe the skin.
The initial treatment can take up to 2 hours (including the consultation). At the end of the treatment you will be given advice on home care for your skin. It is recommended that you have between 6-12 treatments and dependant on your skin, age and availability once or twice a week is suggested.
Initial treatment including a full consultation takes up to 2hours – £90
Follow up is 75 mins – £75
---
All facials are prepared specifically for your skin type
What happens during the treatment?
Initially the skin is observed to see what type it is and then suitable products can be selected for the best result. A facial begins with a thorough cleansing with cotton pads or sponges and using products from the Neals Yard range a cream cleanser of a facial wash or even both.
An exfoliant is then used to remove old dead skin cells and leave the skin fresh and soft to the touch. Once the exfoliant is removed a gentle stream of steam is applied to the skin to thoroughly deep clean your pores, hydrate your skin and relax you. Steaming is very important to loosen debris that may be embedded into the skin. When steaming the face you open the clogged pores in order to cleanse the impurities, traces of makeup, dust, sebaceous secretions as well as the dead skin cells away.
The pores  are now open and ready for any extractions (if required) of black or whiteheads.Next is the facial massage which will both relax you and stimulate your skin and facial muscles, lots of customers comment how this is the best part. A mask is then applied all over the face targeted to your  specific skin type and left on whilst you get a gentle scalp massage. The facial concludes with application of  a toner to close the pores  and  moisturisers to protect and look after your skin, If any additional eye cream or serums are required they are applied now.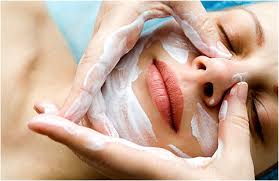 NEW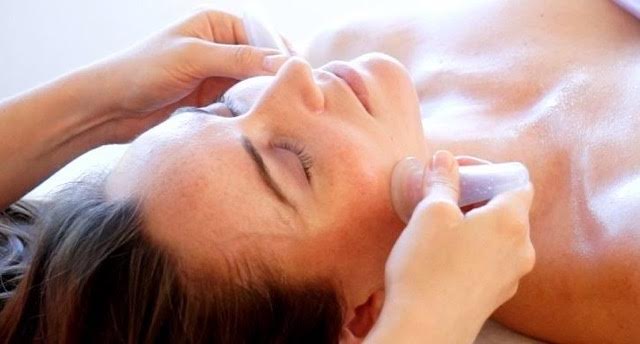 Cupping can be added to any facial for extra benefits such as :
Brightens the skin
Minimises scars
Strengthens skin
Tones chin, jawline and neck
Decreases puffiness
Relaxes muscle tension
Stimulates cell regeneration
Increases blood circulation
Add to a facial for for an extra £5
LED Light Mask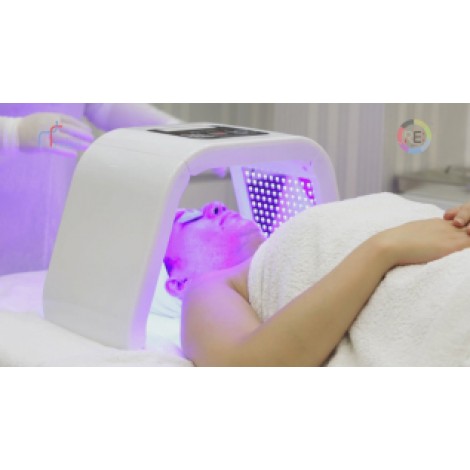 LED light mask treatment can be added to any facial for extra benefits such as :
LED facial masks use colour light therapy (UV free) in specific wave lengths via tiny LED bulbs to increase facial blood circulation and promote collagen production, skin healing and acne reduction.
RED = Anti-ageing
BLUE = Anti-acne
GREEN = Evens skin tone
YELLOW = Reduce redness
ORANGE = Revitalisation
BLUE = Soothing
PURPLE = Cell Rejuvenation
PINK = Skin booster
Add to any facial for an extra £5 
For further information or to order any Neals Yard products click on the link below
https://uk.nyrorganic.com/shop/olivetree/area/shop-online/category/april-offers/